AquaNui™ press contact
Al Meder
President, Pure & Secure, LLC
Phone: (402) 467-9300 ext. 302
News from AquaNui
Pure & Secure, LLC — maker of the Pure Water® and AquaNui™ by Pure Water brands — is the world's leading manufacturer of premium water distillers for families and businesses.
Pure & Secure launches AquaNui™ brand of premium water distillers
June 3, 2013, Lincoln, Nebraska — In what is the dawn of a new era for water distiller shoppers, Pure & Secure, LLC, has introduced AquaNui™ by Pure Water®, a complete line of premium, customizable water distillers available for sale on a new e-commerce-enabled website, myaquanui.com. "AquaNui revolutionizes the market," says Al Meder, President, Pure & Secure. "For the first time, shoppers can customize their water distillers and get exactly what they need." Download the full press release.
For 45 years, our premium water distillers have been recognized as the best water purification systems in the world. This is our niche." — Al Meder, President, Pure & Secure
Trusted Premium Water Distillers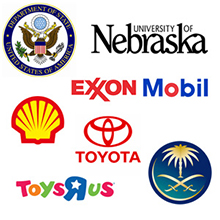 AquaNui premium water distillers combine design, performance and price. Stainless steel is the ideal material for a distiller and makes AquaNui durable. Best of all, they're modular and space-saving. They're designed to fit your needs.
Select the production suited to your family or workplace.
Pick a storage tank size. Prices vary.
Complete installation kits come with every AquaNui. They're easy to install.
Pure Water products have a very loyal following. Among them are the companies and organizations whose logos are shown here.