Contact Information
Email: info@myaquanui.com
Sales & Service: 1-800-875-5915
Repair Center
The repair center is temporarily closed until January 1, 2024 due to supply chain issues.
About Us
Pure & Secure, LLC — maker of the Pure Water® and AquaNui™ by Pure Water brands — is the world's leading manufacturer of premium water distillers for families and businesses. We were the first company to patent a stainless steel distiller for home and business use. We've never wavered in our commitment to making the best water systems available in the market.
We believe every individual should put only pure, distilled water into their bodies. This is our passion." — Al Meder, President, Pure & Secure
Refund & Return Policy
Learn more about the AquaNui return policy.
Our Corporate Headquarters
Pure & Secure, LLC
4511 NW 42nd Street
Lincoln, NE 68524-1623
Phone: (402) 467-9300
email: info@myaquanui.com
Want to be an AquaNui Affiliate?
Contact us today!
Phone: (402) 467-9300
info@myaquanui.com
We have combined design, simplicity, quality and technology in one product, one brand; AquaNui Water distillers" — Courtney Lawyer, Director of Client Relations, Pure & Secure
Trusted Premium Water Distillers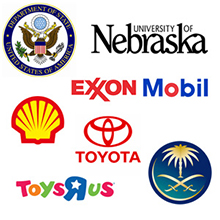 AquaNui premium water distillers combine design, performance, and price. Stainless steel is the ideal material for a distiller and makes AquaNui durable. Best of all, they're modular and space-saving. They're designed to fit your needs.
Select the production suited to your family or workplace.
Pick a storage tank size. Prices vary.
Complete installation kits come with every AquaNui. They're easy to install.
Pure Water products have a very loyal following. Among them are the companies and organizations whose logos are shown here.