For more than 45 years, families, businesses, schools and embassies have relied on Pure Water distillers to provide the ultimate in water purity. And now, Pure & Secure has developed AquaNui™, a new line of patented, premium distillers designed to fit your home or office. These  affordable, space-saving, reliable premium water distillers and made in the USA to meet your needs and enhance your family's health and wellness.
AquaNui revolutionizes the market. For the first time, shoppers can customize their water distillers and get exactly what they need." – Al Meder, President, Pure & Secure
Your body is 70 percent water and water is critical to your health and wellness. Click HERE to learn …
Why water purity is important
If there are contaminants in your tap water
How to be proactive about what your family drinks
We designed and built AquaNui™ from scratch out of durable stainless steal to make it as safe, efficient and customizable as possible. Click HERE to learn …
How to design your own AquiNui
About the safety features we've built into every unit
How the modular design allows your distiller to grow with your changing water needs.
For more than 45 years our family has proudly been crafting premium water distillers by hand in Lincoln, Nebraska. Our expertise goes into every AquaNui. We build and inspect each unit to exacting standards. You can rest-assured you are buying the best water distiller available. Click HERE to find out why you can  Click HERE to find out…
Why we are an industry leader
How we hold ourselves to exacting standards
Why we're proud of our products and use
The design of AquaNui is unique. It's slim, productive and affordable. Once again, we've set the bar high." – Paul Meder, Vice President and Chief Designer, Pure & Secure
Trusted Premium Water Distillers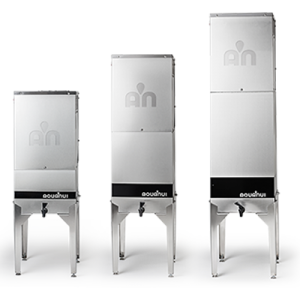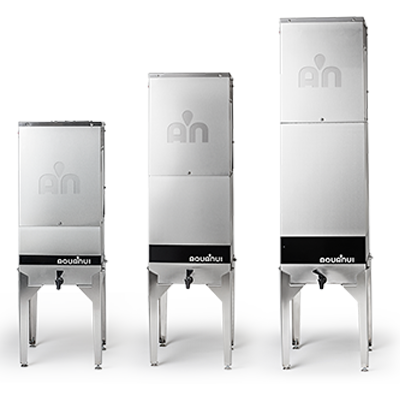 AquaNui premium water distillers combine the best in design, performance and price. Stainless steel is the ideal material for a distiller and makes every AquaNui unit incredibly durable.  AquiNui water distillers are modular and space-saving. They're designed to fit your needs and your lifestyle.
It's easy to configure an AquiNui premium water distiller for your home or office:
Select the production capacity that fits your family or workplace.
Pick a storage tank size.
Choose your accessories and add-ons like one of our elegant faucets or a pump kit that allows you to dispense pure distilled water throughout your home or workplace.
AquaNui distillers are easy to install. A complete installation kits come with every AquaNui.
Why not configure your AquaNui today? It's easy to do. If you need assistance, our customer service representatives are ready to help.
Call us today: 1-800-875-5915
We have well-trained customer service technicians.
Many of our customer service technicians have been with us for over 20 years.