FEMA and the American Red Cross recommend distillation as one water treatment solution under emergency situations such as boil alert advisory. Distillation Technology is the best among the 3 suggested solutions. Here is why:
Boiling the water: If you only boil the water, the pure water molecules will evaporate increasing the contaminants concentrates in your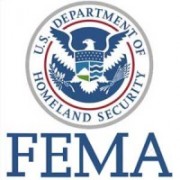 water. Now the boiled water is highly saturated with contaminants than when you first got started.
Disinfection: If you add bleach, you are adding more chemicals to the water that might react with other existing chemicals. Plus the bleach may kill the bacteria, but it is still in your water and you are drinking it. Not the type of protein I would like to add to my diet
Distillation: It is the process of separating the pure water molecules from virtually all other contaminants leaving them behind in a separate container. A well designed distiller can be the answer to your water concerns for many years to come. It is an investment worth taking! Below were some of the many reports we received just this day August 14, 2014.
JEFFERSON COUNTY, MISSISSIPPI 
August 14, 2014 – JEFFERSON COUNTY, Miss. – A boil water alert has been issued for parts of Jefferson County.
Cannonsburg Church – Hill Water Association issued the alert for customers who receive their drinking water from their water supply located in Jefferson County. This affects approximately 966 customers in the area. Water system officials notified the Mississippi State Department of Health of a system wide pressure loss due to one or more line breaks. When a distribution system loses pressure, contaminants can siphon back into the water. Public health officials consider any system that loses pressure contaminated until tests prove otherwise. Health officials strongly recommend that all water be boiled vigorously for one minute before it is consumed.
The water system will be notified when tests show that the water is safe to drink.
CLOVERDALE, CITY OF SURREY – BRITISH COLUMBIA
A broken water main in Cloverdale has prompted a boil water advisory to be issued for local residents. The announcement was made by the City of Surrey Wednesday, saying the damage in the area of 176th Street and 68th Avenue could be affecting water service in the vicinity. "Crews are on site and are working to resolve the issue," said the government press release, indicating the problem would be solved by Thursday (Aug. 14). But as of Thursday morning, they've updated the site, including a map, and removed any references to their hope of having service fully restored this morning. Now, they're saying repairs could take a "day or so."
"As a public health precaution, the City of Surrey and Fraser Health are advising residents of Cloverdale, to boil their drinking water for at least one minute before drinking, due to a water main break. This precautionary measure should be followed until further notice. Residents are advised to bring their water to a rapid, rolling boil for at least one minute prior to using it for domestic purposes, including drinking, making infant formula and juices, cooking, brushing teeth, washing raw foods and making ice. Alternatively, residents may use bottled water." Updates will be available until the precautionary boil water advisory is cancelled, they said, pointing specifically at the boundaries of 52nd Ave to 72nd Avenues and 160th  to 196th Streets.
FORT WASHINGTON, MD. (WUSA9)
WSSC has issued a boil water advisory for approximately 10,000 customers in part of Southern Prince George's County, including Accokeek, parts of Fort Washington, and Piscataway on Wednesday. The boil water advisory was issued as a precaution after a 12-inch water main that runs in a wooded area along Windbrook Drive and crosses Piscataway Creek in Brandywine broke Tuesday night, say WSSC officials. The main is 44 years old.
According to officials, crews have isolated a section of the pipe, but have not found the broken section in the creek. They say heavy rain and flooding Tuesday night made it difficult to find the broken section. Click here to watch updates.