How do you know your water is safe to drink after a flood?  Did flood water enter your well or local water treatment plant?  Did your local government officials issue a boil alert?  Has there been damage to any pipes leading to your home?  Even if your water looks and smells fine, it does not necessarily mean it is safe to drink.  A glass of water might look clear but it could still contain pathogens that could make you very ill or worse.
Contaminants in Flood Water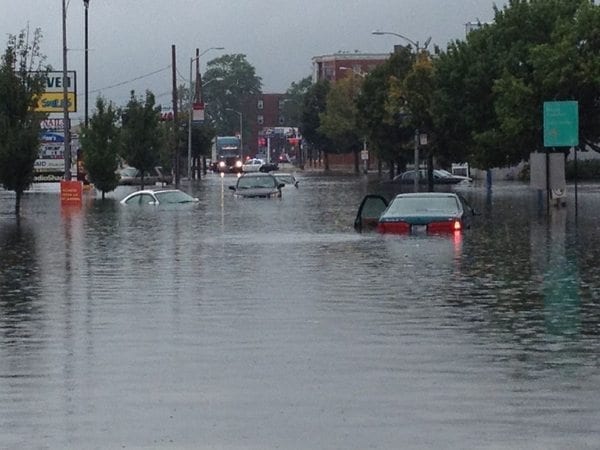 In addition to the contaminants that are regularly found in tap water, there is a lot more dirt and clay.  There will also be more significant amounts of organic pollutants from the earth's surface, such as oil, gasoline, solvents, insecticides, herbicides, and more.  More concerning is the massive increase in bacteria, protozoa, viruses, and other biological contaminants from overflowing sewage and water treatment plants.  Even dead animals are likely to be in the water.  Having overly contaminated water means that pitcher filters or reverse osmosis systems will not be able to make water drinkable, but water distillers can produce healthy, safe drinking water.
Floods pose a particular threat to drinking water systems because floodwaters often carry contaminants that can make consumers sick. If source water or any part of the water distribution system flood, these contaminants can end up at consumer taps.  Source: Washington State Dept of Health

How Can I Purify My Water After a Flood?
If you are in an area that has experienced a flood, but you are still in your home, you have a few options to obtain clean, safe drinking water.  You can follow FEMA recommendations as outlined below, purchase bottled water, which may not be readily available due to high demand, or become an owner of a water distiller for ultimate convenience and peace of mind.
How to Make Water Safe after a Flood (FEMA)
FEMA recommends boiling, disinfecting, and filtering.  However, they clearly state, "do not use water you suspect is contaminated."  Below is an excerpt from the FEMA website.
Make Your Water Safe by:
Boiling

If water is cloudy, allow to settle, and then skim the clean water above the sediment. You can also filter through clean cloth, paper towel, or coffee filter before boiling.
Store the boiled water in clean sanitized containers with tight covers.

Disinfect by using:

Unscented household chlorine bleach or iodine (useful against most, but not all, harmful viruses or bacteria.
When using bleach, read the label carefully to ensure you use the proper concentration.
Chlorine dioxide tablets (useful against organisms resistant to bleach or iodine)

Filtering

Filter water through a clean cloth, paper towel, or coffee filter or allow it to settle, then draw off the clear water.
Use a portable water filter.

Ensure the filter's pore size is small enough to remove bacteria and parasites.
Carefully read and follow the manufacturer's instructions. After filtering, add a disinfectant such as iodine, chlorine, or chlorine dioxide to the filtered water to kill any viruses and remaining bacteria.
Costly Bottled Water
People who have experienced a flood frequently purchase bottled water.  It seems like an easy solution to their water needs.  However, during a flood, bottled water can become scarce.  It can also become expensive when you consider how much water you and your family might need daily for drinking and other uses.  Driving to the store and waiting in lines can also waste time the you could be using to clean up your home or protect your home from continued flooding.  Moreover, if roads are blocked or closed or you don't have a car, or it's been damaged, how will you get to the store?
AquaNui Water Distillers Provide Peace of Mind
Filtration (like a pitcher filter) can remove some contaminants by passing water through a filter.  However, a simple filter cannot not make flood water safe to drink.  Reverse Osmosis is able to remove more contaminants than pitcher filters, but can't be relied on during a flood to remove pathogens, viruses and other contaminants.  Distillation, on the other hand, boils water, leaving contaminants and toxins behind.  Once the water boils, pure, clean steam rises and is cooled and condensed back into pure liquid water for drinking.  The process of distillation is so effective that it removes over 99% of contaminants.  Simply boiling water might kill bacteria, but it will leave dead bacteria and cysts behind for you to drink.  Also, boiling alone can concentrate heavy metals making it unsafe to drink.  The clean steam that escapes from the pot is the water you actually want to drink!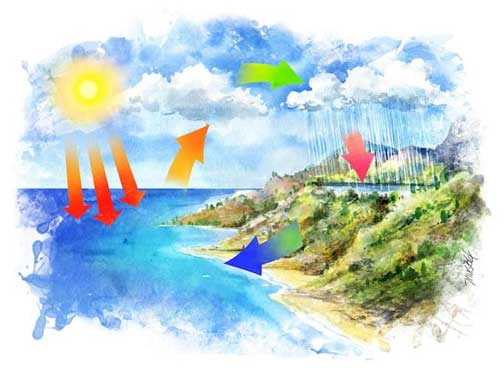 An AquaNui Water distiller provides fresh, safe water by mirroring the hydrologic cycle. 
Instead of worrying about whether or not your water is safe to drink, take control of your water supply.  Distilled water from an AquaNui home water distiller is free from contaminants including heavy metals, bacteria, viruses, pesticides, and much more.  Whether you are using tap water or well water, owning a water distiller ensures access to clean and convenient drinking water, even if your water was affected by floods or another natural disaster.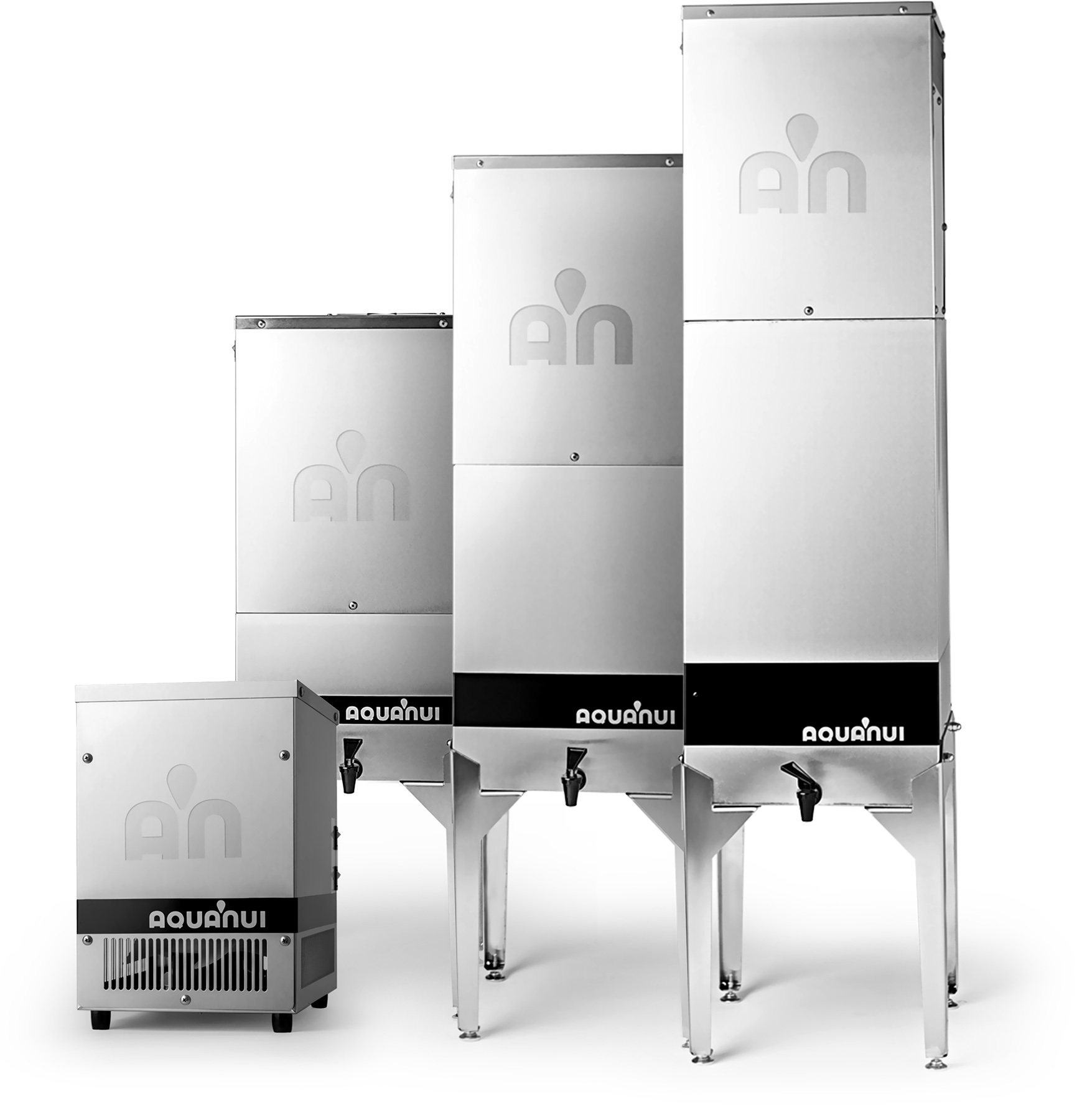 Shop AquaNui Home Water Distillers