Distilled Water for Coffee, Tea and Other Drinks
Have you been considering using distilled water for coffee, tea and other water based drinks?  If you answered yes, then prepare yourself for the best cup of coffee you've ever had.  If you are a real coffee connoisseur then you likely spend quite a bit on high-quality coffee beans.  You might also be using a French press or other high-end equipment so as to get the best flavor possible.  Beyond the beans, you should turn your attention to your water.  Distilled water provides a clean, flavorful cup of coffee.
Save Money on Coffee Beans
Did you know that using distilled water almost always allows you to use less coffee?  The reason is that you are starting with a blank canvas instead of tap water that has hard minerals and other contaminants that throw the flavor of coffee off enough that you have to use more to get the right taste.  In addition to that, you will find that you won't need to descale your coffee maker as often.
Making coffee at home will also save you money.  What if your coffee was the best and who likes waiting in line anyways?   Instead of paying over $2.50 or more for a cup of coffee, you could be making your coffee at home.  How much would you save every month?  The average American spends $1,100 annually at coffee shops. (Source: CBS News)
Are you making your coffee or tea with bottled water?  There's another place you can save money.  Many brands of bottled water simply filter tap water.  Why pay for filtered tap water and add to the plastic waste problem?  Plus, no one likes lugging huge packages of bottled water from the store every week.  Keep in mind that bottled water is more expensive than distilled water.  Most Pure Water home water distillers pay for themselves within a year and we offer financing.
Does Your Coffee or Tea Taste Strange?  It Shouldn't.
Tap water can pick up contaminants in pipes, and have added chlorine and fluoride. If your water tastes sweet or chlorinated, then it has contaminants.  Water shouldn't taste like anything but plain water.  Don't allow low-quality water with contaminants like pesticides, pharmaceuticals, microplastics, or high levels of magnesium and calcium to ruin your perfect drink or your health.
Other things that can affect the flavor of your coffee are the coffee itself.  If you select a dark or light roast, or if you grind your own beans, or even a dirty coffee pot can make your coffee taste better or worse.  Leaving your coffee or tea on a warmer can allow it to continue to cook which will make it stronger or more bitter.  The only way to get the perfect cup of coffee is to experiment to find what suits your tastes.
Not only can you use distilled water for coffee, but you can also use it for high-quality drinking water, making ice, cooking, baking, and so much more.  Learn more about all of the great uses of distilled water.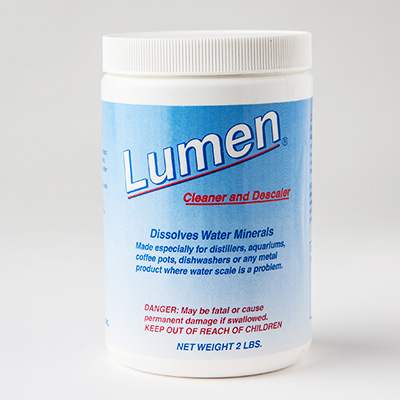 Try our Lumen Cleaner and Descaler!
Lumen is a water distiller cleaner and descaler that can be used on other appliances too.
How to Make Great Coffee at Home
Trial and error may be the best way to make the best cup of coffee.  We also recommend trying a lot of different kinds of coffee.  It's fun to find new beans and enjoy different flavors.  Ask others what they like.  You'll be surprised how much people love coffee and would like to share their favorites with you.
Here's one tried and true way to make fantastic coffee with distilled water.
Bring distilled water to a gentle boil.
Grind your beans (course sugar consistency is recommended).
Put your beans in a Pourover Coffee Brewer following device directions.
Let your coffee brew until done.
Drink and enjoy!
The Best Water for Coffee
Are you a coffee lover?  Do you revel in a warm cup of perfectly brewed coffee?  Are you the type who closes their eyes to slowly take in the aroma before taking the first sip slowly?  If so, then distilled water is the blank canvas on which you can paint your masterpiece.
Take your love of coffee to the next level with the help of a Pure Water home water distiller.  Don't allow unknown contaminants the chance to ruin your coffee, tea and other drinks.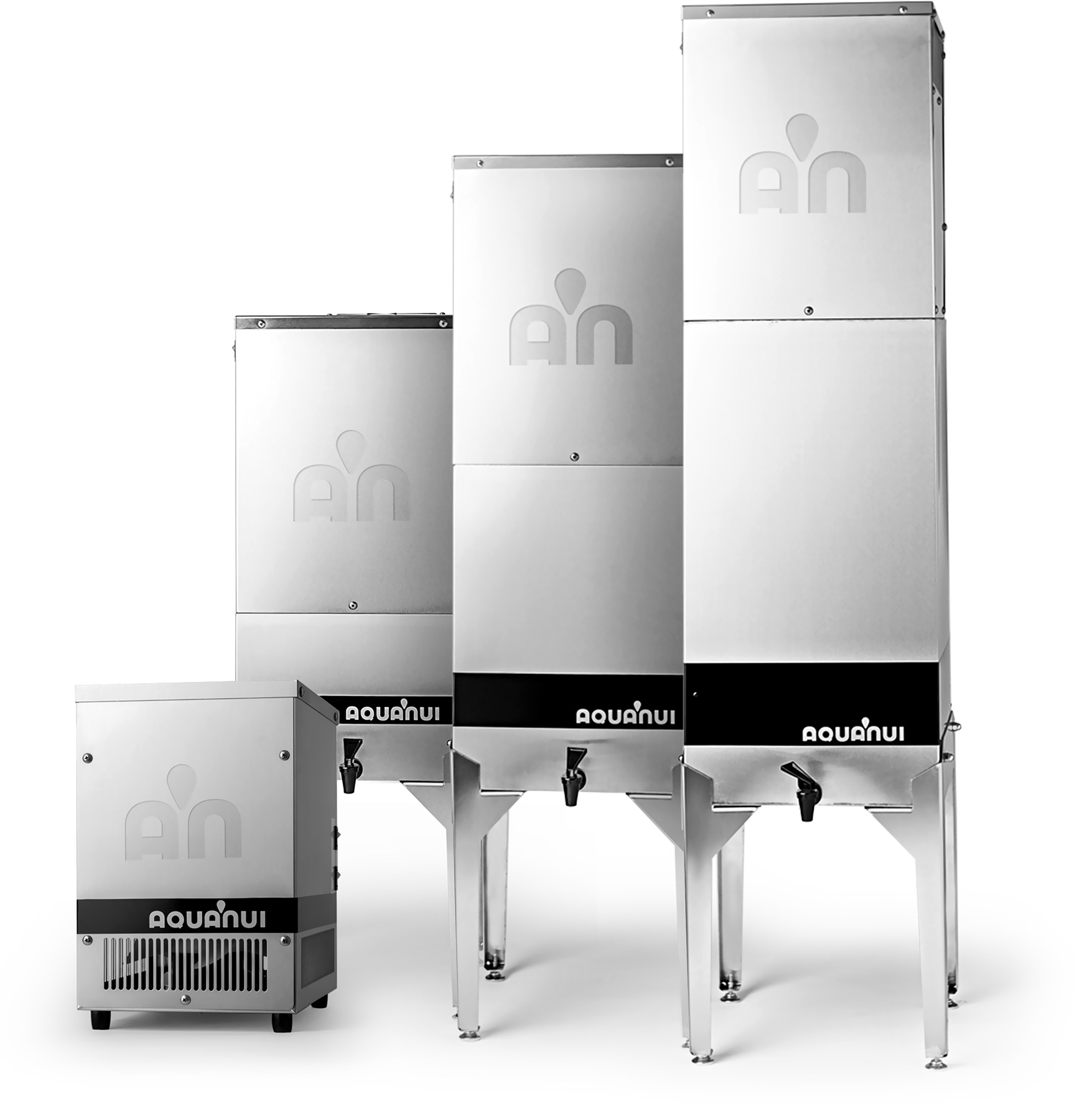 Distilled Water is Used at Restaurants
The following is an excerpt from a letter sent from a Perkins restaurant in Eaton, Ohio.
"This coffee test has proven to me that distilled water has a definite place in my restaurant operation as well as in my home. My next step is to start using distilled water in other areas of food preparation. I have already found many other uses for distilled water in items such as tea, juices, carbonated beverages, gelatin, etc.
Thank you for your help. We were hard to convince at first, but now there is no way I could operate without the distiller."  Jerry Beavers, Owner
Other Uses for Distilled Water
Distilled water is the best drinking water, but it also has so many other fantastic uses!  Get the most out of your distilled water by making sure you use it for ice, coffee, tea, baby formula, humidifiers, irons and so much more.